Technology for sure has changed our lives in a big way and it continues to do so even while I am writing this story. In today's fast paced life where time is a major constraint for everyone around we tend to find the easy way out for ourselves. This is when we resort to life enhancing means like online shopping. Online shopping in today's day and time has become indispensable for everyone. Everytime we place an order we put to work many departments at the Vendor's place. One of the most important department that makes sure we receive our order as soon as possible and yet remains the least talked about is the logistics department or the logistics partner of the vendor.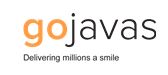 One such logistics vendor is GoJavas. GoJavas was founded in 2013 with a vision of becoming an industry leader in providing reliable, time bound logistics and supply chain solutions to its business partners. with their large network spread over 2500+ pincodes in over 100+cities accross the country they live by their moto of "Delivering a million smiles" evry single day. The current COO of the company is Vijay Gadge who has a very rich experience in his credit.After his Sloan Fellowship at London Business School in 2011, he was an intra-preneur at jabong (Indias biggest online fashion store), helping it create wealth for all stake holders. More specifically he has been instrumental in conceptualizing and launching one of the best fulfillment services brands in India "gojavas" along with mentoring the returns and refunds team. GoJavas started as a cost center in December 2011, became a revenue center within 6 months and a separate company in September 2013. He is a senior professional with extensive cross-functional expertise in international business, new market development, supply chain and business process re-engineering. He successfully scaled up supply chain capability for a business which grew from $50 million to $160 million in 4 years, including integration of processes for a $30 million acquisition. He also led the conceptualization & execution of fulfillment strategy for a multinational company with operations in 100+ countries and a turnover of $1.6 billion.
They have a very strong technology platform which ensures seamless integration, real time tracking and instant updates about the dockets. They have even customised their services to suit the customer requirements in form of :
#Go48:This android based technology enables gojavas in depositing COD money in cutomer's  bank account within 48 hours of collection. Field executives are equipped with mobile swipe devices* to accept credit cards, debit cards etc. Daily reconciliation reports and other metrics help their clients in keeping an exact track of their capital and reduces working capital requirement.
# GoRupiah:Returns is one of the biggest challenge facing the e-commerce industry and GoJavas' commitment to customer service led to the launch of GoRupiah. Under GoRupiah, customers get instant cash refund of their returns. The quality check is done at customer's doorstep and cash is returned instantly.
# GoFill: State of the art 50,000 sq ft. warehouse helps GoJavas in providing fulfillment services to their clients. They  manage all steps of order fulfillment including inventory management, packaging, logistics, tracking etc. while their customers focus on their core business.
#Go Track: Time between placing an online order and getting it delivered seems too long for most customers. They want to know every movement of the order. GoTrack is a first in industry initiative that helps users track their shipment in real-time on google maps. Customers are able to track the movement of the delivery vehicle, the details of the delivery agent etc. The real-time information helps in reducing customer care calls and ensures happy customers.
#Go Open: GoJavas was the first logistics company in India to support 'Try and Buy' delivery concept. Their field executives provide customers the flexibility and comfort to try lifestyle products and buy only if they are satisfied. Customer can even return complete or partial order instantly. GoOpen is a powerful tool in achieving higher customer satisfaction and increased Net Promoter Score (NPS).
In a major boost to the company, Snapdeal on 19 March 2015 acquired GoJavas to strengthen its delivery operations in the country. The deal is estimated to be about 200 crore rupees.The company has invested in setting up fulfilment centres to smoothen its delivery operations.Currently, it has 50 such centres across 20 cities and plans to expand this to 75 in 30 cities in the next few months.
Among their major customers we have tried to list a few: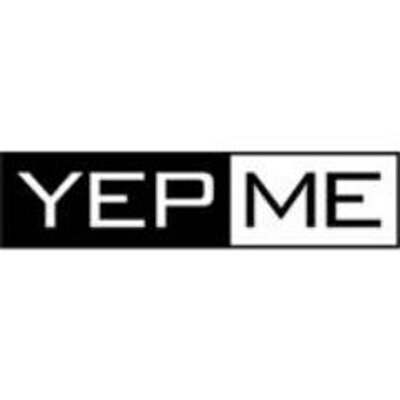 Vivek Gaur, CEO and Co-founder of Yepme.com has this to say about GoJavas:
gojavas is known in the industry for its customer centric approach to logistics. Their fast delivery service, efficient COD collection mechanism and strong IT system has enabled us to get more repeat customers.
So, while they work hard to get our orders to our door steps, let's keep shopping and allow them to deliver a million smiles every second.