In a country of more than 1.25 billion people and more than 65% of them being under 35 years of age, it is only logical to understand their needs and cater to the needs of this young and rebellious group. That is exactly what "Happily Unmarried" does. Started by Rahul Anand and Rajat Tuli in the year 2003, the brand was created basically with no vision and no business plan. The duo had the notion that there was a niche in the market for a brand which catered for India's youth – a demographic which they thought up to then was being underserved. At the time a large number of foreign companies were setting up their outsourcing arms in India. Rahul and Rajat realised that this would mean there would be more young employees with disposable income, but there was no brand completely dedicated to India's youth. The idea for their business hit them while they were both out jogging. They were so excited by the brand name they immediately ran to a cyber cafe and registered it.
The Beginning…
Both Rajat and Rahul, post-graduated from the prestigious Mudra Institute of Communications, Ahmedabad and were placed in a loss making IT firm in Hyderabad. It was 2002, I was working as a marketing manager in an IT firm and hadn't received my salary for nearly six months. I and my friend Rajat Tuli (both 35) had been employed with the loss-making firm in Hyderabad for two months, when we were shifted to their Mumbai branch, and after a couple of months, to Delhi. For the next eight months, we had literally no money, just a company-owned laptop. Expectedly, the firm went bust. In 2003 the software company they had joined together went bankrupt and they decided it was time to take the plunge and start their own enterprise.
The Journey…
Although even after being employed for 6 months, their former employer had not paid them and they had no capital to start their venture. To raise the seed funds, Rajat sold the laptop given to them by their old company to his ex-girlfriend's father and raised 50,000 rupees, which was not even enough for them to hire office space. "So we said let's give the impression that we're a really cool company! So we got nice visiting cards made, very fancy posters made and put them everywhere. And then we got a website…we were operating out of cyber cafes, out of buses, out of other peoples' offices, and that's how we managed in the first couple of years" says Rajat.
Starting out with a small kiosk inside a mall in Delhi, they now sell in 80 stores across 25 cities in India. "We also have stores in smaller towns in India and the sales are encouraging, it shows that Indian youth in smaller cities also like to spend and they are opening up to products that are in your face and make a statement" says Rahul.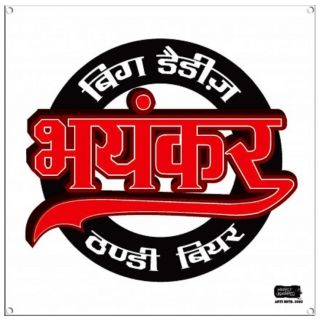 The basic idea was to provide a variety of services to the singles in the city. They started by offering to find accommodation and furniture, curtains, floor cushions, rugs and other utility goods they would need. It was a bad start because during the first few months and they realised that providing services was not their core competency. Most of the people they worked with, such as property dealers, were completely unorganised and could not provide the service. Besides, the margins were quite low. They comprehended that it was better to focus on products. Due to financial constraints they could not have full time employees in the first year so they had to do the multitasking from getting orders, approaching artisans and finally selling the final products. It was then that they met Mukul Goyal, who was a designer and had a manufacturing unit in Gurgaon. He not only manufactured products for the duo, but also helped with designs.
They got their first big break when National Geographic channel approached them to supply corporate gifts to them. The money from this order was used to enhance the product range. Today, they sell bar accessories, cushions, bags, posters, T-shirts, stationery and doormats, among other things. From a small flat in south Delhi, they have moved their office to Okhla.
Tuli opines that fundraising is a great option but it should not be exercised in a hurry. Their company decided to raise money after almost a decade of bootstrapping. He believes, a company should be very sure about the amount it raises, and utilization of the fund should be optimum and wise. As of Happily Unmarried, it is now heading for a series B round of funding. Info Edge has been a major investor in the company so far.
With the grit and determination that these two have shown, it is only fair enough to say that if you have a dream, you are the one who has got to protect it and work towards it every single moment. The road might be all uphill, but at the end of the journey the success that you attain is the sweetest ever.