Jabong.com is an Indian fashion and lifestyle e-commerce portal, selling apparel, footwear, fashion accessories, beauty products, fragrances, home accessories and other fashion and lifestyle products. The company is headquartered in Gurgaon, NCR. Jabong.com is a young and vibrant company that aims to provide good quality branded products. Jabong.com caters to the fashion needs of men, women and kids across footwear, apparel, jewellery and accessories.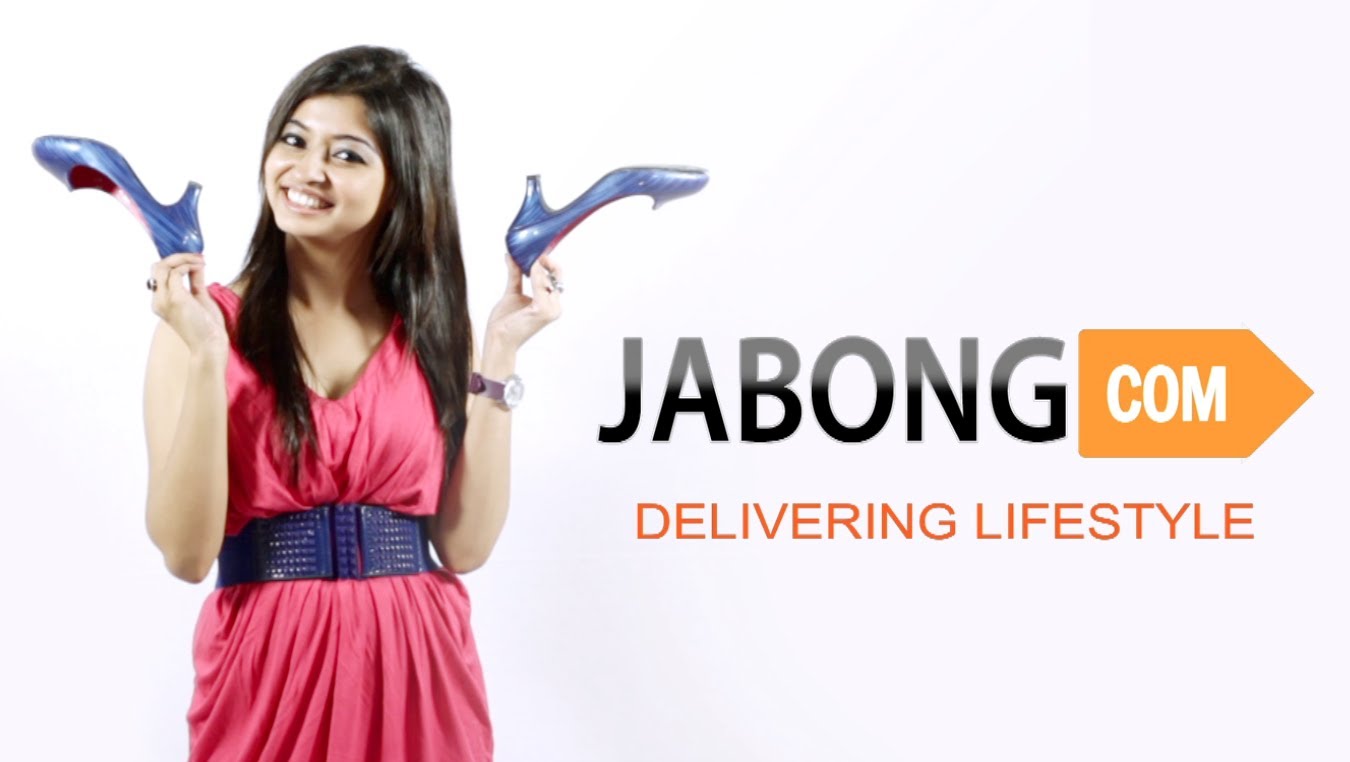 The Begining…
The site started operations in January 2012. It was co-founded by Arun Chandra Mohan, Praveen Sinha, and Lakshmi Potluri after which Manu Jain, and Mukul Bafana joined the organization. The managing officers are Arun Chandra Mohan and Praveen Sinha. In March 2013, Jabong was shipping 6000-7000 orders a day. According to the The Economist, Jabong clocked gross sales of around US $100–150 mn in 2012. As per the Livemint article, during September 2013 Jabong was shipping 14,000 orders on a daily basis out of which 60% were from small towns. Jabong was one of the most visited e-commerce sites during the Great Online Shopping Festival 2013. Its revenues increased five to six times compared to a usual day, and that Jabong set a record for sale in the male fashion category.
The Journey…
Jabong sells shoes, apparel, accessories, home décor and furniture through its website. The e-store at present carries over 1000 brands and over 90,000 products. Other products include jewellery and gold coins. In November 2012, Jabong.com and cricket equipment maker SG Cricket presented a range of Virender Sehwag cricket bats — VS319 — which was sold exclusively through Jabong.
Jabong added top International brands to its catalogue including UK's high street fashion brands Dorothy Perkins, Miss Selfridge and River Island along with the Spanish brand Mango.  In November 2013, Jabong entered into a partnership with the brand Jack & Jones, to sell merchandise for the band Above & Beyond.
In January 2014, Jabong partnered with Stylista, a collaborative fashion platform. The collection includes Indian designers like Wendell Rodricks, Priyadarshini Rao and Nishka Lulla.
In 2014, Jabong launched an exclusive collection designed by Rohit Bal. Noted by Economic Times, the company is also launching in-house brands covering apparel, shoes and accessories.
In May 2014 NBA and Jabong partnered to launch the first official NBA online store in India.
In order to maintain the ever growing demand from the customers  Jabong's new mantra insists on highest level of "Customer Satisfaction". Their cutting edge E-commerce platform, highly experienced buying team, agile warehouse systems and state of the art customer care centre provides customer with:
Broader selection of products
Superior buying experience
On-time delivery of products
Quick resolution of any concerns
Jabong.com follows both an inventory model and a managed marketplace model.In the inventory model, products are sourced from brands and stored in the Jabong warehouse. In the managed marketplace model, Jabong provides marketing, logistics and delivery.
The company has been active on digital media, giving competition to established competitors in a short span of time.The company launched its first TV campaign in March 2012. Other television campaigns appeared in September 2012 and during 2013 Jabong. In November 2013 Jabong together with Puma launched the digital fitness campaign "Gear up Buddy" with Bollywood actor Chitrangada Singh. In a bid to position itself as an online fashion destination, Jabong has partnered with Lakme Fashion Week for next four seasons and with designer Rohit Bal for an exclusive collection. Jabong.com launched the India Online Fashion Week in 2014. The event was described as a platform for young and aspiring designers, stylists, models and photographers who were mentored by fashion industry experts including celebrity mentor Yami Gautam. Jabong.com launched a monthly fashion magazine "The Juice" in April, 2014. The magazine covers stories and features around fashion, beauty, people, trends, travel and pop culture.
According to a ComScore report of September 2012, Jabong.com had the second highest amount of traffic on its website, among Indian e-commerce websites, within a few months of its launch. In November 2013, Jabong.com held an Alexa Traffic ranking of 37 in India. Jabong also ranked 10th in Google Zeitgeist India trends making it 10th most searched term in 2012 in India. Jabongworld.com added top brands to its catalogue that include Biba Apparels, Sattika, Sangria, Park Avenue, W, Aurelia, Bunkar, Raymond, Bombay Dyeing and Being Human. Jabongworld.com also partnered with Mandira Bedi for her exclusive Saree collection in Nov,2014 . In May 2013, Jabongworld.com presented Bollywood inspired collection with fashion apparels from the movie Yeh Jawaani Hai Deewani.
Not only this Jabong has a wesite to cater to the requirements of the overseas customers as well named Jabongworld.com. Jabongworld.com receives highest amount of website traffic from The United States, closely followed by Malaysia and Mauritius and other countries.
Awards and Recognitions…
Jabong.com won the "Online Retailer of the Year" award in the first eTailing India e-commerce industry awards.
Jabong.com received the award for the 'Most Impactful Launch of the year' at 'Pitch Brands 50 Awards 2013'.
According to The Brand Trust Report India Study – 2013 by Trust Research Advisory, Jabong ranked among the top 25 trusted Online brands in India.
Jabong is among the top 3 ecommerce players in India when it comes to customer satisfaction.
With their trend setting collection and a futuristic approach this e-commerce player is sure to make a indelible mark in near future. There is a log road to be traversed and Jabong is all set to rule the road.