While one plans a next vacation destination, our mind is inflicted by a number of concerns. And the most important among these is the accommodation that we opt for. Starting from which location to choose for the stay, booking the hotel upto check-in everything is surrounded by an air of uncertainty. This is where Oyo has made its presence felt in the hospitality industry. OYO Rooms is India's first technology driven branded network of hotels with presence in cities like Delhi, Gurgaon, Noida, Bangalore, Mumbai, Pune, Goa, Jaipur, and Hyderabad. As of July 2015, the company has 1000+ hotels in 63 cities.
Beginning…
Three years ago, Agarwal founded Oravel, a clone of peer-to-peer lodging website Airbnb. He then received a Thiel Fellowship that paid him $100,000 over two years to create a start-up. Oyo Rooms is the 'oldest startup' in the space which was started as Oravel in 2011 by the then 18-year-old Ritesh Agarwal. After graduating from the Peter Thiel Fellowship program, Oravel pivoted to Oyo Rooms – a chain of branded budget hotels across several cities in India. Most recently, Oyo Rooms raised a massive $25 million round from Sequoia, Lightspeed and others.
Oyo is a sort of an aggregator, the way Uber is. It 'adopts' hotels in its fold; gets them to follow certain standards of services, features, staff, pricing, security etc.; and then sells their rooms under its own brand, for a certain cut. Currently, the company at is under the invest-and expand mode, and has attracted two rounds of PE funding already. Oyo has increased its market share swiftly, thanks to the travel sites like Mankemytrip.com, Cleartrip.com and Hotels.com
Oyo started the hotel journey in May 2013 with one property and has managed to grow to a massive 1500+ properties today. Oyo, however, doesn't own any of the properties and their business model runs on the simple motto of, "The owners own and manage the hotels while we essentially provide training, standardisation of the product and marketing of these hotels, which is our main value addition to these properties." says Ritesh Agarwal, Founder-CEO of OYO Rooms. Oyo invests in marketing and management quality improvement for the hotels under its fold. It's a win-win for OYO and the hotels, many of whom just don't have the network, knowledge or the budget for smart marketing, and they run empty.
Funding..
2012: OYO Rooms got its first round of funding from Venture Nursery in December 2012.
2014: Another round of funding came from Lightspeed Ventures in February 2014.
2015: Recently, in March 2015, OYO Rooms raised $25Million from Lightspeed, Sequoia and others.
Again, in July 2015 Oyo Rooms raise $100 million from Softbank.
Bookings…
A traveller can book a room online at Oyorooms.com and can choose to opt for online payment or pay at the hotel. The site can be accessed from mobile devices as well as desktop/laptops. OYO Rooms also has mobile apps and platforms that allow users to book and manage their bookings.
Listing Hotels on Oyo…
OYO Rooms reaches out to prospective hotels to partner with them. A hotel owner can also reach out to OYO through their webpage. The OYO team then contacts the hotel and audits the hotel to understand the changes needed to standardize the property as per OYO standards, and shares other details of the partnership agreement.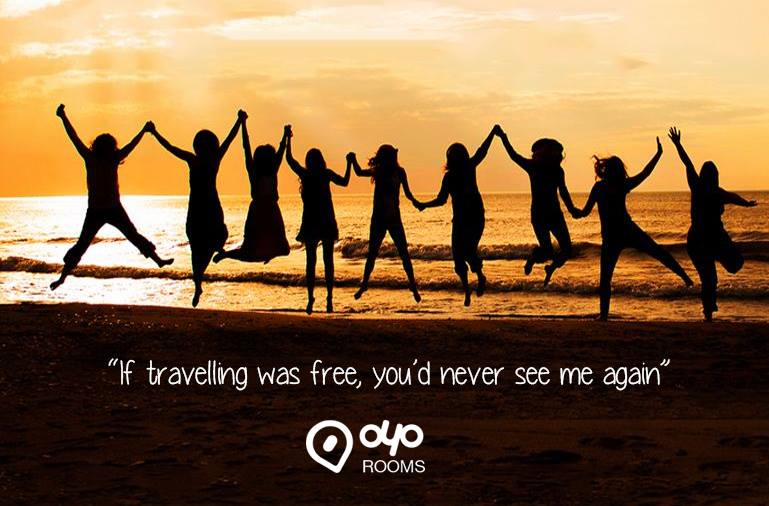 Way to go…
The company is investing heavily in technology and people, and Ritesh realised that technology can play a transformational role even in a traditional brick and mortar industry like hospitality. He says, "We have successfully used technology to create and provide a hassle-free and seamless experience to our customers. And we are going to continue using technology to reinvent the OYO customer experience."
With the pace at which this company is growing…we a sure that Oyo has a long way to go and this Startup will surely become one of the most trusted brands with regards to the Hospitality industry. This certainly is the beginning of a greater revolution which is about to grip the Hospitality Industry in near future.