In our previous articles we have been continuously focusing on the importance of funds and mentors for your business. You have to look out for people who have expertise in the market you are trying to enter , who have been there done that and seen it all. Who are these people, where do you find them, how would you figure out if they would be interested in your startup. Given below are few such Angel Investors(in no particular order) and what they have been doing lately for startups. Go chase them !
Sharad Sharma
Sharad Sharma , EIR with Canaan Partners is an ex- CEO of Yahoo! India R&D, graduated from Delhi College of Engineering in Electronic Engineering in 1986. He around 23 years of experience in the internet, enterprise software and wireless infrastructure sectors make him a go-to person for Mobile, SaaS, cloud, data analytic sector startups. Sharad has also been the chair of India General Manager and corporate Vice President of Product Operations at Symantec (formerly VERITAS) and was responsible for the turnaround of the VERITAS operations in India.
He also founded Teltier Technologies, a New Jersey based wireless infrastructure start-up that became the leader in the Presence and Availability Management space and is now part of Cisco. Sharad has managed product development teams at Lucent Technologies both in US and in India. He also setup AT&T's, and later Lucent's, R&D operations in India in mid-90s. Sharad examines the transformation challenges facing the industry in his blog Orbit Change Conversations
Sharad has been very active in mentoring startups, and has been writing about the challenges facing the Industry in his blog Orbit Change Conversations . He  is also the co-founder of iSPIRT (Indian Software Product Industry Round Table) , in addition to being the Chair of the NASSCOM Product Forum in past
Investments: MyPoolin,Wishberry, LetsVenture, Ciafo,Frrole, Apartment Adda, i7 Networks,Dhruva and Vayavya Labs, Team Indus,Newshunt,EzeTap,Orangecap, Tech Fetch,IKen Solutions, TaxSpanner, Sttayzilla, Birds Eye Syatem, Peel- works, Aurus Infotech Pct Ltd,Kwench Library Solutions, Consure Medical, Hashcube, Mobilewalla,Unbxd
Sectors: E- commerce, Cloudd, Healthcare, Consumer Internet, Online Education, Data Analytics,Embedded Systems, Semiconductors, Security, Aerospace,Mobile, SaaS
Rajan Anandan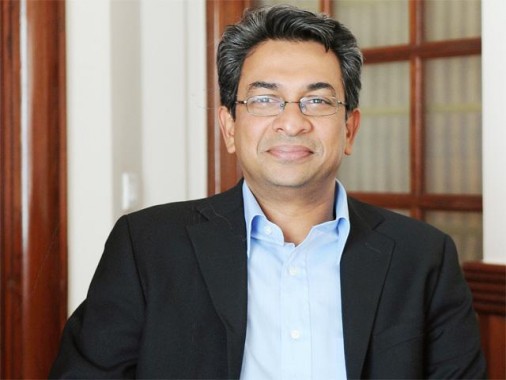 Rajan Anandan, did his BSc. from Massachusetts Institute Of Technology(1987-1991) and MSc. in Manufacturing Systems Engineering From Stanford University(1991-1992) . The Google India MD's previous experiences include being a Managing Director at Microsoft India for 2 years and working for Dell India from 2006 to 2008. Rajan started his career with McKinsey & Company and was a Partner with McKinsey till 2003 .
He is one of the most experienced individual angel investors in India. Rajan invests in early stage technology companies and has invested in internet, mobile and software startups in India. He has backed more than 40 Indian startups. In 2015 alone,  he invested in 29 startups. A number of companies in his portfolio have a social focus.
Investments: LetsVenture, Druva, WebEngage, Peel_Works, Sapience, DataVeave, Reach Accountant, Airwoot, Intellocut, Snaplion, Jigsee, Kwench, Sensibol, Lumos, Travel Khana, Phantom Hands, StepOut, Capillary Technologies, Sourceeasy, 24/7 Techies, TargetingMantra, Instamojo, CultureAlley, Social Cops, MissMalini.com, Socialblood.org, Mobilewalla, POPxo.com, Cardback,AuthorGEN, AuthorSTREAM, Hungryzone, WizIQ, GramVaani, Videa, Digilogues, Buytheprice, eTechies, Taxspanner.com, ABreakPlease.com, MyShaadi.in, EMO2, Stepout, AvazChennai.
Sectors: Internet, Mobile and Saas based startups, Education, Social media,Big Data,E-commerce
Anupam Mittal
Anupam Mittal, Graduated from Boston College in 1997. He is the founder and CEO of People Group which is into businesses like Makaan.com, Shaadi.com, Mauj Mobile and People Pictures, all of which are known brand names today. Mittal has invested in over 50 startups till date as an angel investor. In 2015 alone he invested in around 15 startups. He has a great eye for detail as well as passion for entrepreneurship and innovation.  Anupam is a founding member & past chairman of the Internet & Mobile Association of India (IAMAI) and the founding Co-chair of H2 India.
Business Week voted Mittal as one of India's 50 Most Powerful People. He also lists on- 25 people to watch out for by 'The Week' Magazine. IMPACT Digital Power 100 list 2012, 2013, and 2014 voted Anupam Mittal among top Icons of India's Digital Ecosystem.
Investments: Tushky.com, Olacabs, PrettySecrets, Sapience, Druva Software, Zepo, Peelworks, Taxspanner, Cafe Zoe, Interactive Avenues , near.in, Kae Capital among others
Sectors: Consumer Internet, Mobile, Healthcare, SaaS and market places.
Rehan Yar Khan 
Rehan Yar Khan graduated from St. Xavier's College Mumbai. He currently is the General partner with Orios Venture Partners. Rehan started his angel investments journey in 2008 with Druva, which provides data protection for computer networks. He has since led over 19 startup investments.
Khan launched an early stage fund, Orios Venture Partners, with a Rs 300 crore corpus to back technology entrepreneurs who are building the next generation of multi-billion dollar companies from India. Rehan is a board member of Indian Angel Network. He has over 20 years entrepreneurial experience where he has built 2 other  businesses apart from Orios
Investments: Exclusively.in, Ola Cabs, PrettySecrets, Jigsee, Snaplion, Sapience, Docsuggest, Druva Software, Kwench Library Solutions, Unbxd, Groffr, Reach Accountant, BuyThePrice, TaxSpanner, Polama, Cherish Maternity
Sectors: Technology, payment space, ecommerce ancillaries.
Sunil Kalra
Sunil is a Graduate from the University of Texas at Austin in Marketing and International Trade(1984-1986) and began his career in Exports in 1987. He is currently a member on Indian Angel Network as an independent angel investor He established a very successful leather apparel manufacturing unit in 1992.After making his mark , Sunil made an exit from the Leather Industry in 2002. Since then he has been an Active Angel Investor and has invested in more than 20 companies operating in various sectors. 2015 alone he has invested in 16 startups
He sits on the boards on several companies and institutes including Innoveda Biological Solutions, University of Petroleum Studies and Taxpanner.com among others.
Investments: TargettingMantra,Instamojo, CultureAlley, Aurality, AdPushup, Frrole, Mobilewalla, Druva, Jigsee, Innoveda, Airwoo, HashCube, Sapience, Wishberry, Crayon Data, Vayavta labs,Uttkarsh micro fiannce, Exclusively .in, Stelae technologies, Cherish maternity, myshaadi.in, Faaya lifestyle, Skoolshop.com, GramVaani, Buytheprice, Cardback, letsVenture, Taxspanner among others
Sectors:  Big data, Consumer internet