Kindle, A concept, which let users have their way on the store in the form of an unlimited access to books and audiobooks with a nominal monthly fee, was a hit in the US.
It was priced at $9.99 per month in the States.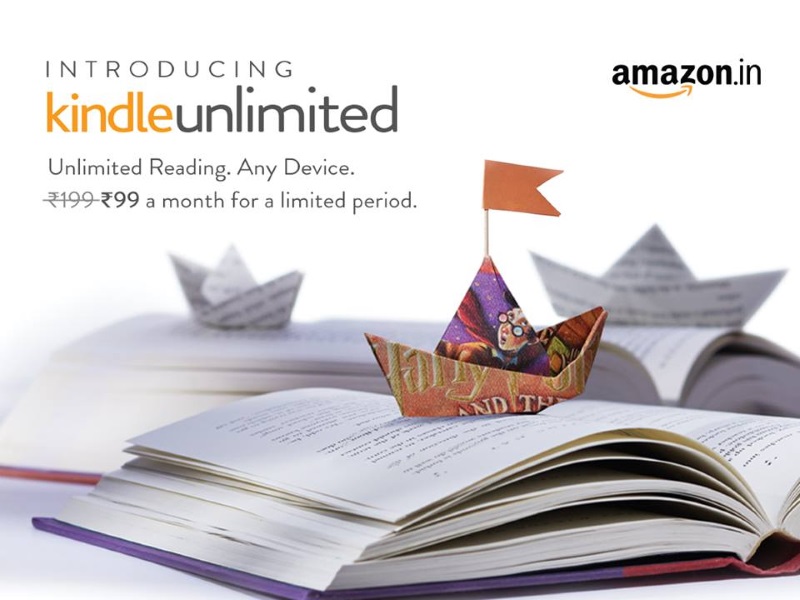 Today, kindle has announced its launch in India at a monthly fee of Rs.199, which is ridiculously low than that in the U.S. It's a total taker for what it has to offer as once can read about anything under the sun, spanning all genres across literature, fiction, health, productivity, business and economics, biographies, children books and more.
The service is certainly priced that low to attract a wide range of customers, which could be an excellent ploy. In the past, we've seen how companies have significantly reduced subscription charges for their services in India compared to a country like the US (Apple Music is a fine example), though it did not gain much, thanks to the piracy market in the country.
Amazon's starter at the press release states that books from some India's favourite authors like Ashwin Sanghi, Amish Tripathi, Rashmi Bansal, Preeti Shenoy, Robin Sharma and Deepak Chopra would also be available at the app store for free.
So to know which book falls in the scheme, you need to look out for the Kindle Unlimited logo on eligible titles and click 'Read for Free' on any Kindle device or the free Kindle app for Android, iOS and more.
One can also up for six months for only Rs. 999 (Rs. 195 savings) or 12 months for Rs.1799 (Rs.589 savings). From today through September 30th, readers can get their first month of subscription for only Rs.99 by visiting Kindle Unlimited Microsite.
"With Kindle Unlimited, we're making reading more accessible than ever. For less than the average price of one hardcover bestseller, we've made the best digital library in the world available to every corner of India," said Sanjeev Jha, Director, Kindle Content, "Whether you like thrillers, romance novels, Sci-Fi or children's books, with Kindle Unlimited everyone will have the chance to discover not only well-established but also new authors of every genre."
Kindle Unlimited features include:
Unlimited reading of over a million of books.
Exclusives (books found only on Kindle)
Short reads, which are books of just 100 pages or lesser.